Protect Against Data Breaches
Secure data, identities and applications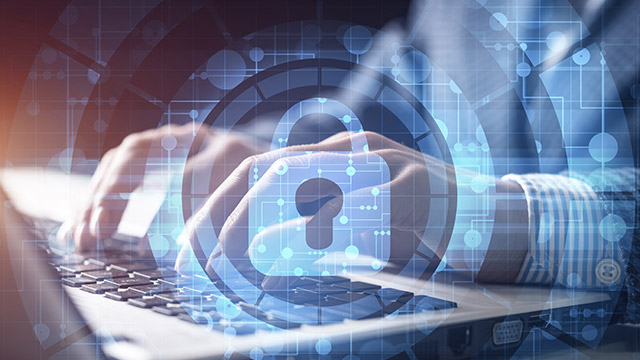 Address the number one cause of data breaches – passwords
Data breaches are one of the most significant risks facing organisations today, with the average cost of a breach rising again in 2021 to £3.1 million. With 61% of data breaches being caused by passwords, organisations are focusing on tackling this most common form of breach through the use of a comprehensive Identity and Access Management solution.
How to protect against data breaches

Eliminate the biggest data breach risk and improve productivity

Eliminate the main cause of data breaches
Mitigate the cybersecurity risks of passwords by removing the need for users to manage their own passwords. End the use of weak and reused passwords to deny attack vectors to malicious actors.

Secure sensitive data without compromising on productivity
Mitigate the risk of phishing by removing passwords from users. Every password removed from a user improves the organisational security posture. If users do not know passwords, they cannot be phished of them.


Detect and address shadow IT risks



Automatically detect risks of cloud applications being used to store corporate data and enable these to be integrated under the umbrella of the corporate security policies.

Automate provisioning and revocation of access
Manage user lifecycles and ensure the right people have access to the right applications at the right time. Automate revocation synchronised with the corporate directory, ensuring ex-employees do not retain access to systems and applications.
"My1Login enabled us to eliminate a number of password-related security risks. There are definite benefits to both security and speed of access to applications."
"My1Login has helped us identify around 600 business applications in-use and 100% of these are now integrated with My1Login's IAM solution, providing Single Sign-on for these apps that is seamlessly linked to users' AD profiles."

– Calum McLean, Head of Innovation and Data, Natural Power

Read the Natural Power Case Study
Protect user identities and remove the risks posed by weak and reused passwords by leveraging passwordless authentication.


Deploy secure web authentication for applications that do not currently support passwordless protocols, to remove the need for employees to manange passwords.

Automate provisioning and deprovisioning of users to applications to ensure access is strictly controlled and ensure ex-employees do not retain access to corporate data.