Passwordless Single Sign-On Enables Rapid Roll-Out for 10,000 Users
Financial Services Firm deploy My1Login's Identity as a Service to provide passwordless authentication and eliminate cyber risks.
"One of the easiest technology implementations we've ever had to do."
"The encryption keys themselves are not held by My1Login so it gave me confidence that the security was of the highest standard."

My1Login is the Only IAM Solution That Provides

My1Login only store encrypted data. The keys remain securely inside the perimeter of the customer's enterprise network meaning even My1Login are unable to access customer data.

My1Login has the option to be deployed in the background meaning no change to user behaviour and no training required.

Most Widely Compatible SSO
SSO that is seamlessly linked to the user's directory login for web apps, virtualized apps and even Windows desktop apps without requiring APIs.

My1Login is cloud-based Identity As A Service (IDaaS) and can automatically discover and integrate new applications, meaning rapid deployment which accelerates time to value.
UK's Leading Passwordless Solution
My1Login is a wholly UK-Based Identity Provider offering Single Sign-On (SSO) to Web, Mobile and Legacy Applications, Enterprise Password Management, User Provisioning, Self-Service Password Reset and Multi-Factor Authentication.

Critical applications can be protected by auto-generated, strong, unique passwords that can be hidden from users, eliminating phishing.
Secure Passwordless Access to Applications
Improve Security

Protect against the leading cause of data breaches - credentials. Centralise access controls and policies and mitigate the risk of phishing by removal and automation of password generation.
Increase Productivity

Increase productivity by providing users with quick and easy to access to all of their apps, reducing downtime from logging in or forgotten passwords.
Reduce Costs

Reduce costs by automating processes, reducing infrastructure costs and rationalising software licences.
Secure Remote Working

Enable employees to access applications from anywhere and ensure the right people have access to the right apps at the right time.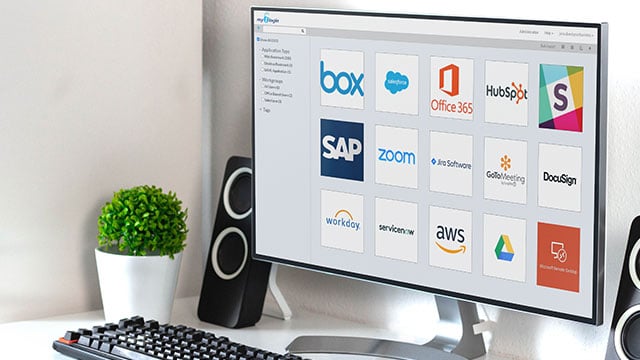 Passwordless Authentication
My1Login provides passwordless authentication for enterprises through its access management and Single Sign-On solution. Integrating with an organisation's existing directory (e.g. Active Directory), My1Login utilises SAML and OIDC to replace passwords with token-based authentication, enabling organisations to move away from passwords and to passwordless authentication. Where the third-party application does not yet support passwordless authentication protocols, My1Login's Secure Web Authentication can be used to provide a passwordless experience, even for applications which have multi-page or non-standard forms.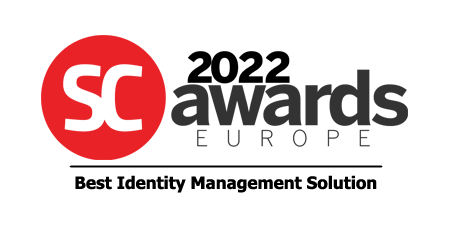 Europe's No.1 Identity Management Solution
My1Login was named Best Identity Management Solution in Europe by SC Awards in 2022.

The judges highlighted My1Login's ease of use, wide compatibility and the high level of encryption as reasons for the accolade of Best Identity Management Solution.
Secure End-User Access & Protect Against Data Security Breaches
Next generation Identity and Access Management solutions that work with web, mobile, desktop and legacy mainframe applications, enabling control of user access while delivering a return on investment. The solutions can be rapidly deployed, even in the most complex enterprise environments.
Find out more: Single Sign-On