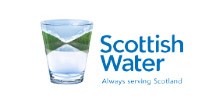 .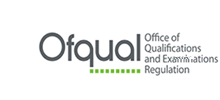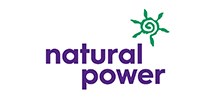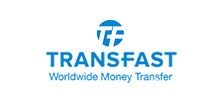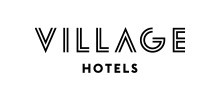 Traditional IAM Solutions are Broken

Gaps in SSO Compatibility Leave Security Blind Spots


Unable to Enforce Password Policies on External Apps


User Login Process to the IAM Creates a Barrier to Adoption


IAM Vendors Have Access to Customer's Stored Passwords
Modernise Your IAM Solution

SSO for all Web and Windows Desktop Apps


Enterprise Password Manager Enforces Password Policies on External Apps


Zero Login and Zero UI Guarantees User Adoption of Single Sign-On


Client-side Encryption Means Only Customers Can Access their Passwords

My1Login Industry Recognition
My1Login is the Only IAM Solution That Provides

My1Login only store encrypted data. The keys remain securely inside the perimeter of the customer's enterprise network meaning even My1Login are unable to access customer data.

My1Login has the option to be deployed in the background meaning Single Sign-On is achieved with no change to user behaviour and no training required, guaranteeing adoption.

Most Widely Compatible SSO
Single Sign-On that is seamlessly linked to the user's directory login for web apps, virtualized apps and even Windows desktop apps without requiring APIs.

My1Login is cloud-based Identity As A Service (IDaaS) and can automatically discover and integrate new applications, meaning rapid deployment which accelerates time to value.

Market Leading Identity Solution
SC Awards rate My1Login as Best Identity Management solution 2022 for products that include Single Sign-On (SSO) for web and Windows desktop, Enterprise Password Management and User Provisioning.

My1Login's Enterprise Password Manager enforces password policies on external cloud applications by protecting them with auto-generated, strong, unique passwords that can be hidden from users, eliminating phishing risks.
Eliminate Security Risks

Protect against the leading cause of data breaches - credentials. Centralise access control, enforce password policies, mitigate phishing and shadow-IT risks.
Increase Productivity

Increase productivity by providing users with quick and easy to access to all of their apps, reducing downtime from logging in and forgotten passwords.
Reduce Costs

Reduce costs by automating processes, reducing infrastructure costs and rationalising software licences.
Enable Compliance

Centralised governance over access to systems and data, ensuring the right people have the right access to the right data at the right time.
Passwordless Authentication
My1Login provides passwordless authentication for enterprises through its access management and Single Sign-On solution. Integrating with an organisation's existing directory (e.g. Active Directory), My1Login utilises SAML and OIDC to replace passwords with token-based authentication, enabling organisations to move away from passwords and to passwordless authentication. Where the third-party application does not yet support passwordless authentication protocols, My1Login's Secure Web Authentication can be used to provide a passwordless experience, even for applications which have multi-page or non-standard forms.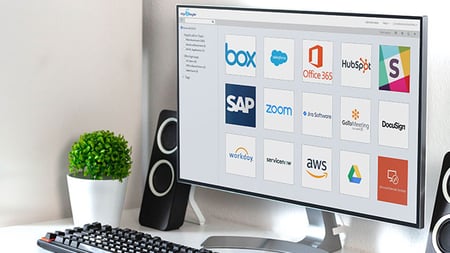 Secure End-User Access & Protect Against Data Security Breaches
Next generation Identity and Access Management solutions that work with web, mobile, desktop and legacy mainframe applications, enabling control of user access while delivering a return on investment. The solutions can be rapidly deployed, even in the most complex enterprise environments.
Find out more: Single Sign-On
Eliminate Phishing & Shadow IT
My1Login's IAM solution enables organisations to eliminate phishing for critical applications that protect sensitive data, or indeed for all application types across the organisation. This is a considerable step towards improving data security when we consider Verizon's analysis of 1600 cybersecurity incidents and 800 breaches found that phishing was involved in 90% of successful attacks.
My1Login's Auto-Discovery of applications ensures IT have visibility of apps previously unknown to them (Shadow IT). My1Login's Automatic Password Update functionality enables IT Admins to update users' passwords for target apps and hide these passwords from the end-users.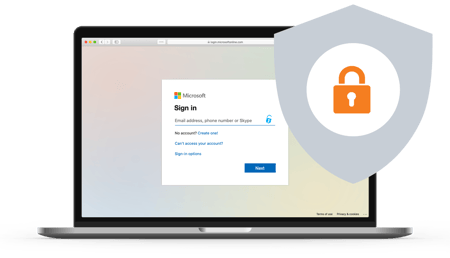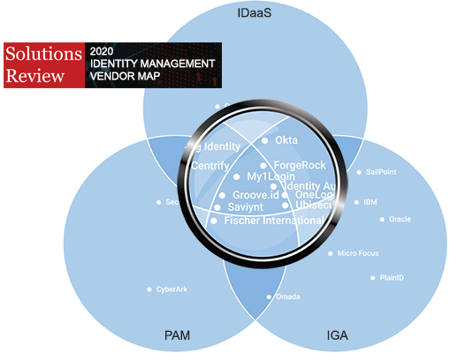 Comprehensive Identity Management
My1Login has been ranked by Solutions Review as providing one of the most comprehensive Identity Management solutions on the market through its execution of IDaaS, PAM and IGA functionality and ability to meet the growing needs of organisations that are transforming to the cloud.

You can download and access the Solutions Review Vendor Map to see what their analysts said about the My1Login Identity Management Solution and how it fits the needs of enterprise organisations.
My1Login's Single Sign-On Enables Rapid Roll-Out for 10,000 Users

Financial Services Firm deploy My1Login's Identity as a Service (IDaaS) to eliminate cyber risks by providing Single Sign-On and Passwordless authentication.
"One of the easiest technology implementations we've ever had to do."
"The encryption keys themselves are not held by My1Login so it gave me confidence that the security was of the highest standard."

Just a few of the 10,000+ apps My1Login works with


| | | | | | | | | | | | | | | | | | | | |
| --- | --- | --- | --- | --- | --- | --- | --- | --- | --- | --- | --- | --- | --- | --- | --- | --- | --- | --- | --- |
| DocuSign | LinkedIn | GoToMeeting | Netsuite | Oracle | Box | Desk | Google Apps | SAP | Salesforce | Citrix Sharefile | AWS | Unisys | Slack | IBM | Workday | Zendesk | Dropbox | ServiceNow | Office 365 |